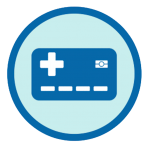 Insurance?
If you've got it, we take it!
The dental team at Carmel Plaza accepts most dental insurance plans, including Delta PPO, Metlife PPO and Aetna PPO. Just give us a call and we'll make sure we've got your covered.
Aetna PPO
Cigna PPO
Cigna Advantage
Cigna DHMO
Delta PPO
DeltaCare DHMO
DentaQuest Medicare
Dental Select PPO
DenteMax PPO
Dentegra PPO
First Continental Life PPO
GEHA/Connection PPO
Guardian MDG/MDC DHMO
Guardian PPO
Humana/CompBenefits DHMO
Humana/CompBenefits PPO
Maverest/Zelis PPO
Metlife PPO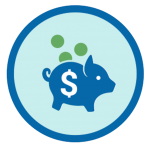 No Insurance?
No problem, we've got you covered!
Our special financing options* make getting access to quality dental care affordable and easy!
We want to make paying for dental services as easy as possible. That's why we offer flexible payment options* and special discounts. From $59 Exam & Digital X-rays to $1,295 Dental Implants there are so many ways to save and have a beautiful smile.
All of us at Carmel Plaza Dental will work with your schedule to ensure that your dental health is a top priority! Your new dentist is located close to Sabre Springs, Carmel Mountain Ranch, and Poway at 11738 Carmel Mountain Road in the Carmel Mountain Plaza.
Our accepted credit cards:
Dental Offers & Promotions
We'll reach out and find you the perfect time or call us at (858) 675-1180